How To Use?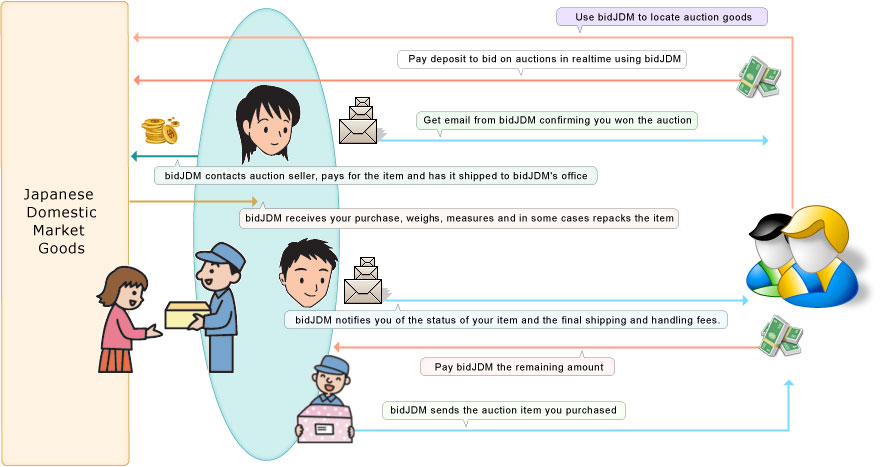 View Full Process Diagram Image
1. Join
Free secure and safe registration. Our server and site is secured by Verisign and our company has been verified as being a legal entity in Japan with a registered and valid address and contact details. We never reveal your information to 3rd parties, period. Registration is and will always be free.
① Log in or register on our website.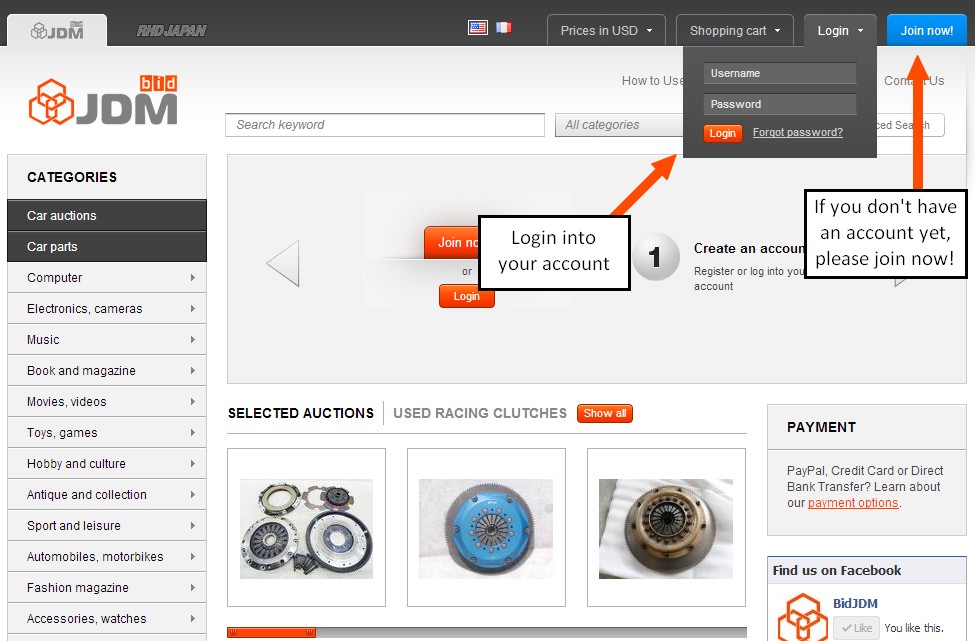 View Full Image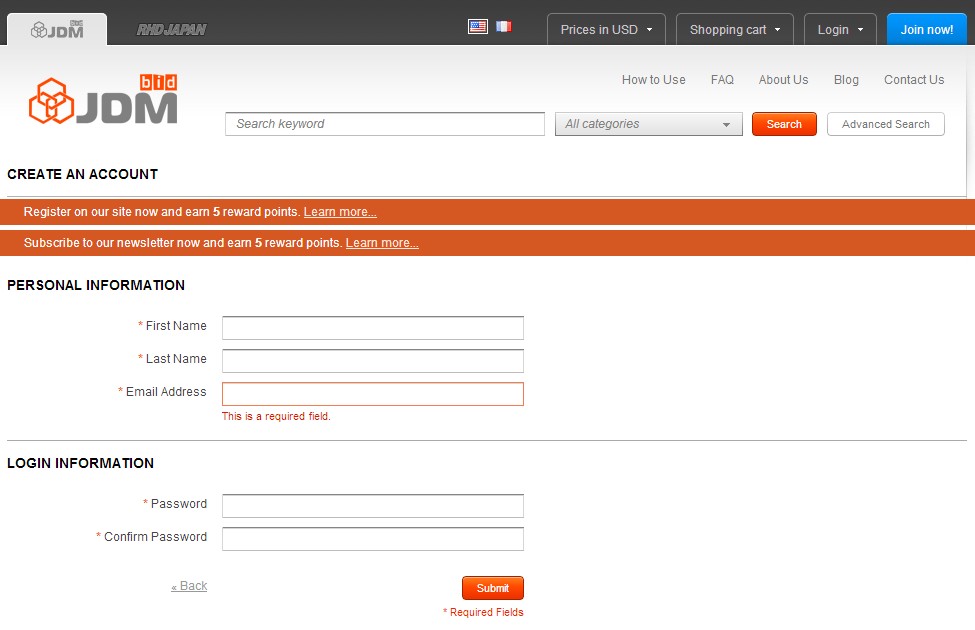 View Full Image
② Once logged in, you can access to your account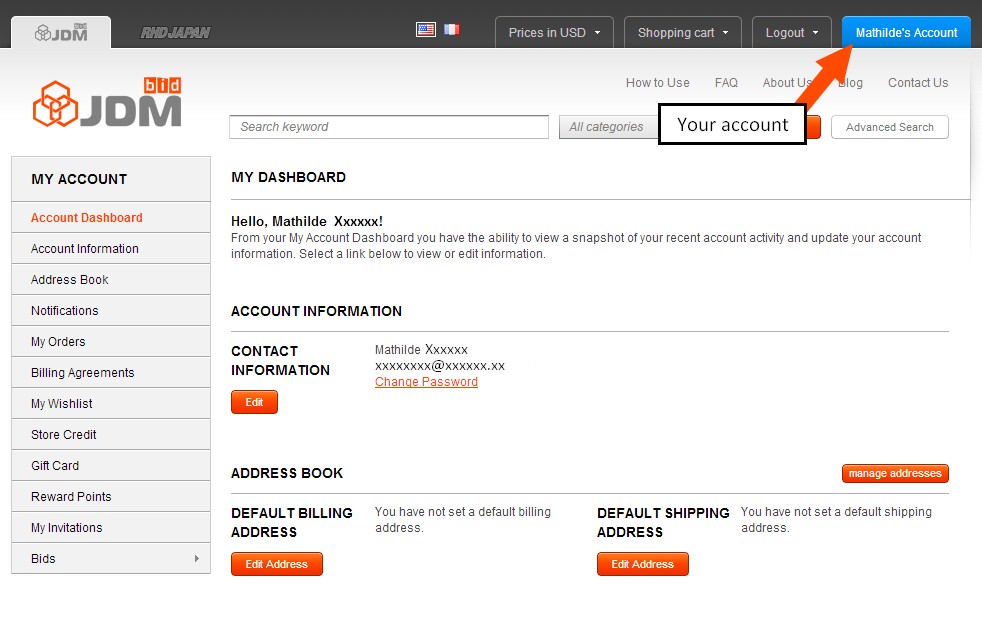 View Full Image
③ In order to bid on auctions on bidJDM, you need to use one of the two payment solutions we offer (a billing agreement by Paypal or one by RHDJapan)
The Paypal account: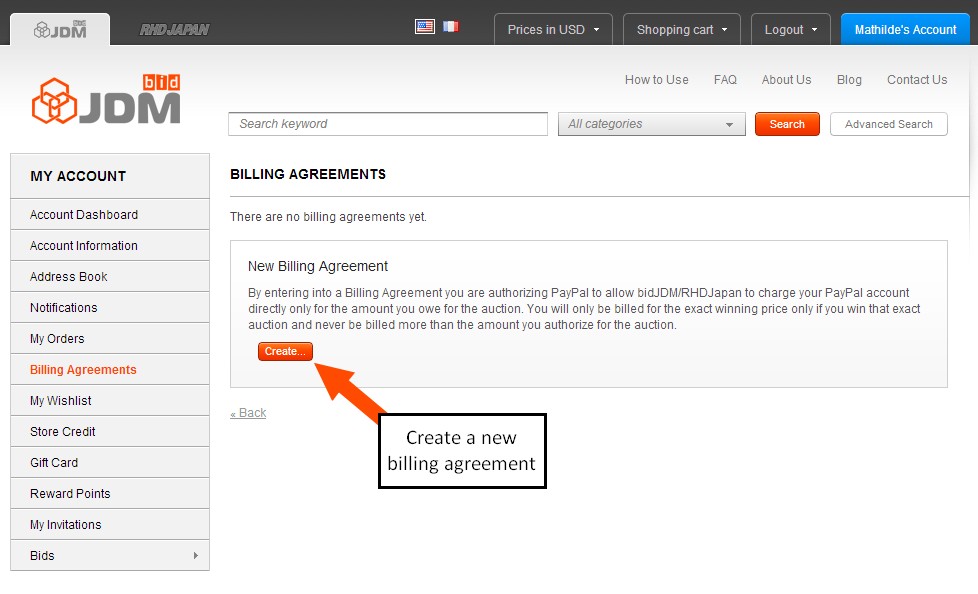 View Full Image

View Full Image
The RHDJapan account: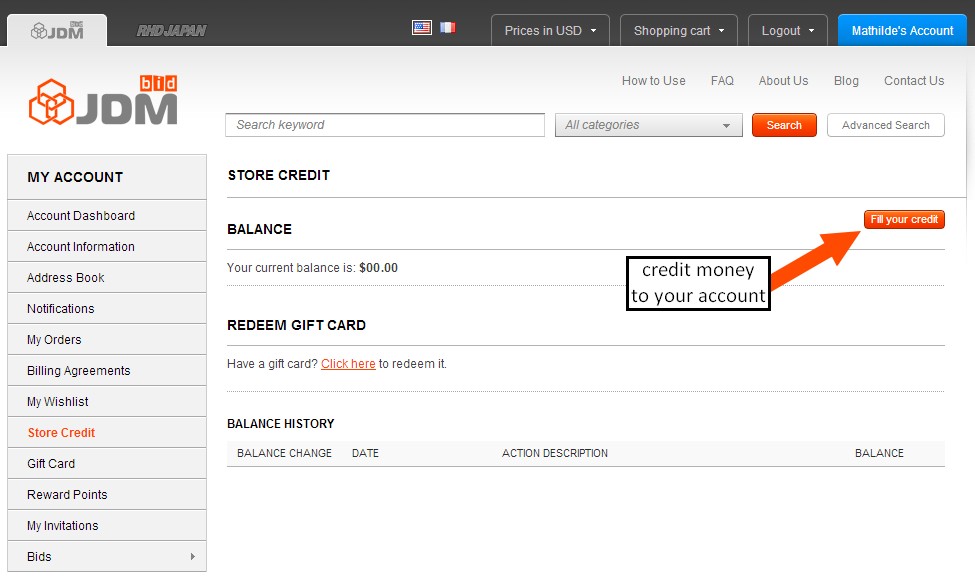 View Full Image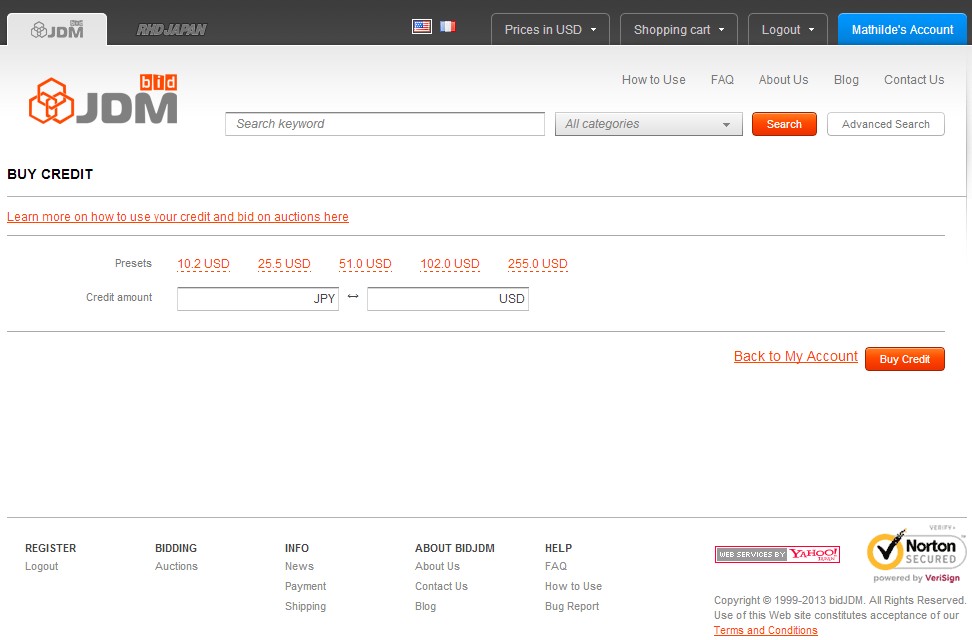 View Full Image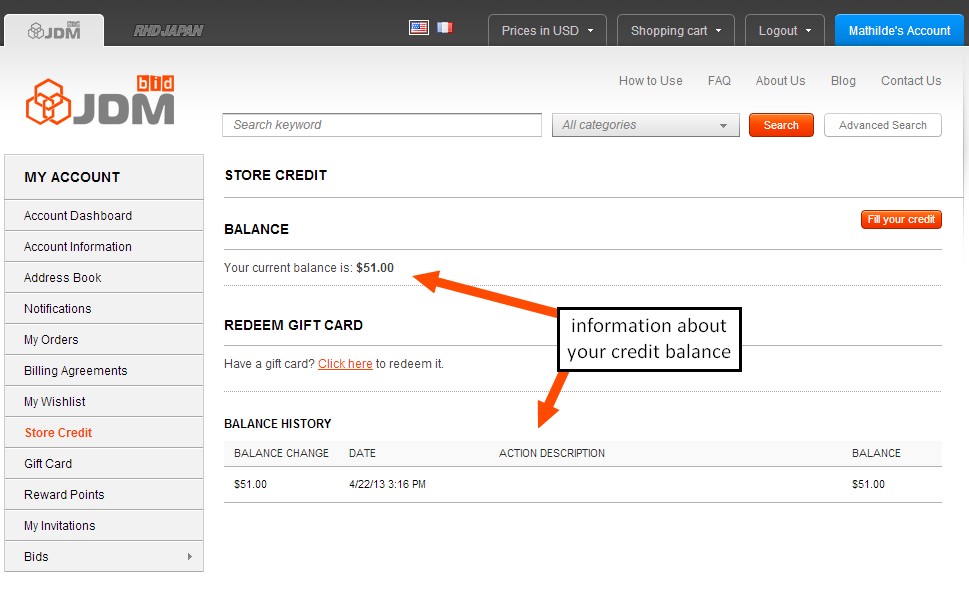 View Full Image
2. Bid
You bid through our website in real time on Japanese auctions. Click the bid now button, choose to either use money in your bidJDM account, or bid via PayPal at this time. You will not have to pay anything upfront. Paypal is simple, easy and secure so you will only pay if you win the auction. As soon as you bid in bidJDM your bid will be placed to the Japanese auctions. This allows you to battle it out second by second against your rival for the goods you want!
① You can now bid on auctions.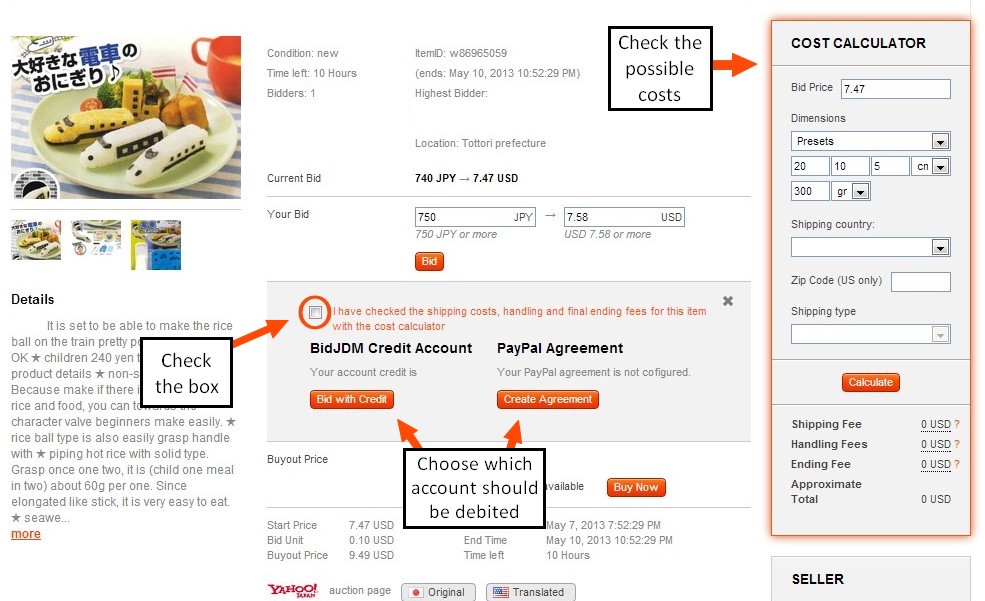 View Full Image
Beware that you check the costs for shipment with the calculator!
② Once you bid on an auction on the website, you will receive email according to what happens to the item you bid on (you won, someone bid higher than you…). You can find all these information in your account, in the "Bids" section.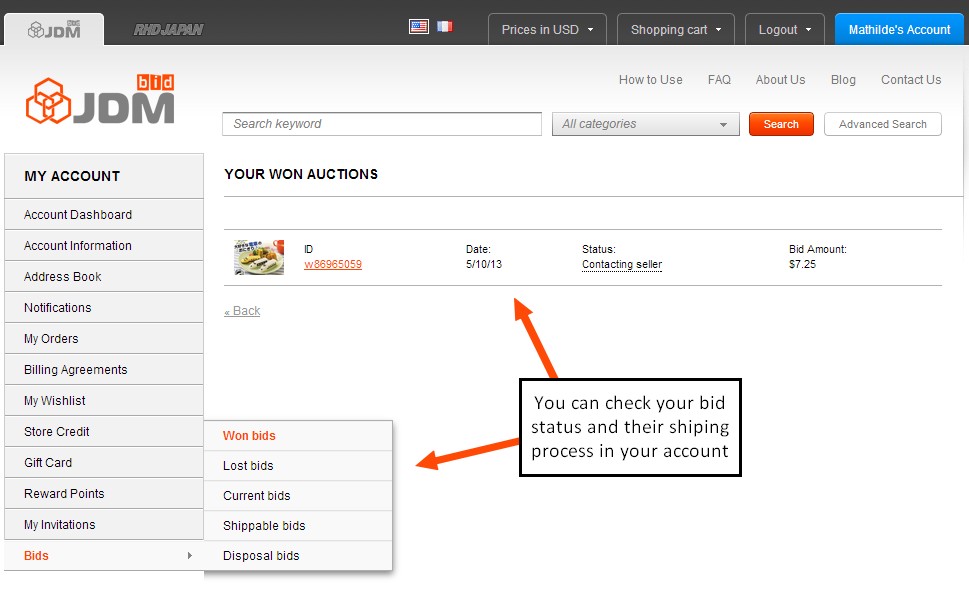 View Full Image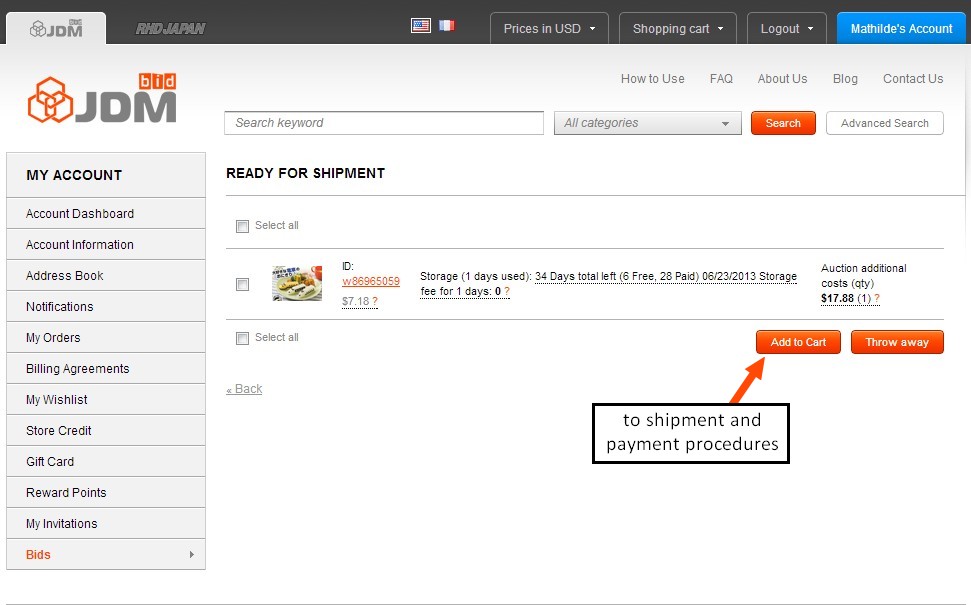 View Full Image
③ Once in the shopping cart, you can choose the best shipment company for your purchase, your payment means, and the information corresponding to your car (if you have ordered RHD parts).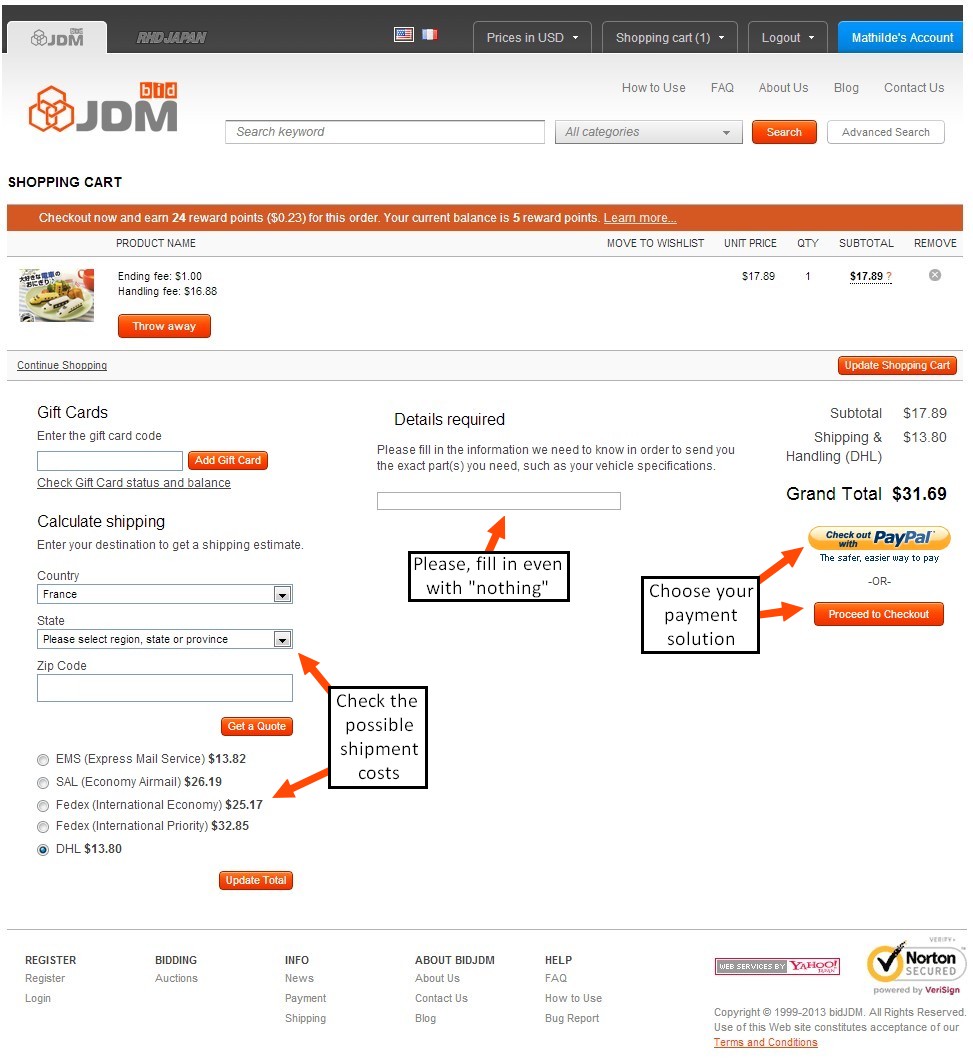 View Full Image
④ Finally, you will have to fill in the information asked for the shipment, pay and place the order.
Thank you for purchasing your products from bidJDM!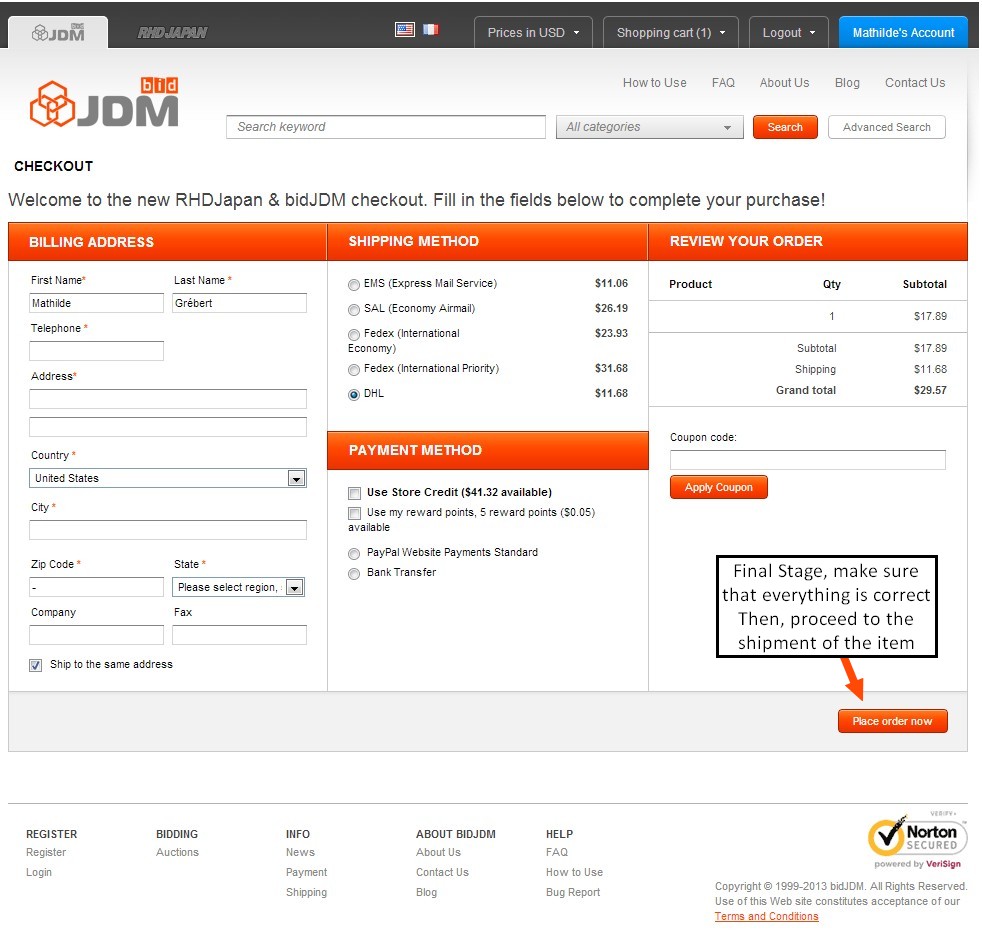 View Full Image
3. Ship
We handle the dirty work and send the goods to you!
We will make the payments, prepare exporting documentation, settle your account, and when you make the final payment for shipping and handling, we will forward the goods to you in your country at your convenience.